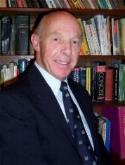 Dr. Barry Groves tells it like it is about how to effectively treat diabetes via your diet.
The good news is that there's plenty of evidence that making informed dietary choices offers real potential for the treatment of diabetes. That is the basis of this diabetes diet. This treatment can be so effective that, for all practical purposes, diabetes is permanently 'cured' —  without the need for drugs.
In fact, diabetes is probably not only the easiest medical condition to treat, it is also easy to prevent and, in type-2 at least, not difficult to cure.
These pages give you a basic knowledge about diabetes to help you understand:
* what diabetes is,
* what causes diabetes,
* the signs and symptoms of diabetes,
* the causes and risk factors of diabetes,
* how diabetes is treated
* and why the conventional methods make the condition worse.
I would think this is one of the best dietary advices for diabetics. Not many people like the raw vegan approach, and the raw vegan approach does not work for all.  If you are the more carnivorous type, this diet is for you!
Remember that curing diabetes or any disease involves more than just diet.
Visit http://www.diabetes-diet.org.uk/ and be well!
Share and Enjoy